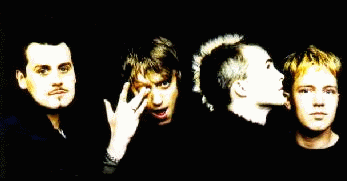 Welcome to my Travis website. This site was built in August 1999, and is designed for fans of this excellent Scottish band. If you've not heard of them, you can sample short audio clips at the multimedia section. Mp3 files are not available here, so you have to go down to your local record store.

If you're looking for information on the band, pictures, lyrics, chords, discography, then you've come to the right place. There's also a Travis desktop theme - check it out! I've also put up a fanpage, so if you've got artwork or anything you want to share with the rest of us, drop me a line. Contributions are always welcome.

Feel free to comment on the site, just click on the feedback form on the right. Thanks to everyone who've visited the site (and continues to do so) Finally, thanks also to everyone who've helped me out with the site; if you've sent me tourdates, etc you know who you are!

Enjoy your stay!